Between the beach and Varazze's old town.
Since 1954 the Cavanna family has been lovingly managing the hotel making it a point of reference for tourists and travelers.
"Our sober yet elegant hotel expresses the ages we pass through. Relaxation and nature, sport and adventure, friendliness and location are the strengths and comforts we offer to our customers."
The Terrace
South-facing, it is ideally located for a sun-kissed moment.
Meeting Rooms
For company meetings, training events and business appointments.
Lounge
Our comfortable lounge is perfect to take a break, to read newspapers or to chitchat.
Private Parking
Once arrived, park comfortably at the entrance of the hotel.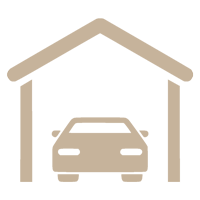 Garage
You can keep your car indoor and access the hall directly from our reserved elevator.
Tv Room
Full equipped TV room with everything you need for entertainment.
A COMFORTABLE AND ELEGANT HOTEL
Surf Life
SURF & WAVES
Featuring rooms equipped for surfers our hotel is close to Varazze's main surf spots.
Bike Hotel
DOWNHILL & ENDURO
Monte Beigua Natural Park features numerous MTB tracks.
Business
MEETING & PRESENTATIONS
Varazze, locates at the center of Liguria, just an hour away from Milan and Turin
Get More
Subscribe To Our Newsletter
Of course Liguria is not famous for its vibrant nightlife but the Port of Marina di Varazze and the downtown a few steps from the hotel are full of bars and restaurants frequented by tourists and young locals.
The "Superba" is the capital of our region, a monumental and ancient city overlooking the Ligurian Sea, a port city linked to commerce and seafaring.
Surf Varazze is one of the most famous surfing resorts in Italy. Surrounded by the sea are three waves that characterize its surf spots: the Secca of Varazze beside the surf pier, Il nautilus and La Santa. From the white beaches or the tourist promenade it is possible...